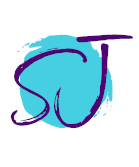 Welcome to S & J Unlimited Creations. We started this online retail shop in the middle of a pandemic! Crazy right? While the world came to a standstill we got our creative juices flowing and S & J Unlimited Creations was born.
We make a wide variety of hand made, hand formed and hand poured items including body scrubs, lotions, sugar scrub cubes, lip scrubs, bath bombs, wax melts, candles, blankets. We also have a Drab to ReFab division of the business. This is where we take old (sometimes what people would call junk) and we re-purpose, refinish, and repaint it. We bring old things back to life. All of these items are unique and one of a kind. We hope you like what you see.
Be sure to check back often for new items.
S & J Unlimited Creations – A Creation Above The Rest!