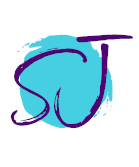 Frequently Asked Questions
If you have a question that is not listed, feel free to contact us.
Why is there a color or texture variation in my scrubs, soaps or bath bombs?

All of our items are handmade, hand formed and hand poured this means that color and texture variations can occur.

Why didn't I receive an email reply or order confirmation?

Please check your spam folder. Occasionally emails that are not spam can be marked incorrectly. Add sjunlimitedcreations@gmail.com to your approved list of senders.

Do we offer gift wrap?

We have two gift wrap options available. You can choose "Gift Wrap – Each Item" on the item page for $2.99, this means your item will be individually wrapped by itself either in a box, bag or with paper and a bow. The other gift wrap method can be chosen at check-out, where you are given an option to have your entire order gift wrapped for $6.99. This means ALL the items in your order will come packaged together in 1 gift box or bag (they will not be individually wrapped).

Where is my refund?

Refunds can take 1-5 business days to post to your account. This depends on your bank or credit card company policies.